know your gene, know your self
Swa = Self in Sanskrit || Swagene = "My Gene"
We're a Genetics and molecular diagnostics laboratory pioneering personalized medicine to transform healthcare
When we fall sick, we wait until it gets unbearable before seeking help, and then we get stuck in clinics and hospitals. Not to mention the money spent on medicine and invasive surgical procedures that all treat the symptoms without curing the cause. Modern science is now showing a better way!
Stop taking non-personalized prescriptions and medicines that will do more harm than good to your body! Stop having unwanted surgeries and procedures!
Start with Personalized or Precision Medicine and only take medicines and undergo procedures that are going to really benefit you. One size does NOT fit all – You are unique and we get it.
We test your genes and identify exactly which medication, surgeries, procedures will help you regain health.
Our tests give you personalized guidance for your medical conditions, diet and lifestyle, beauty and nutrition, fitness and sports. Our customers have together saved millions of dollars in healthcare expenses and lifestyle costs.
Awards from Govt, Industry, Academia
FICCI DST-Lockheed Martin Gold Medal for Innovation

CII Startup of the Year, healthcare

NASSCOM 10K Startup

IIT Kharagpur: Most Innovative Startup, Empresario

IIM Ahmedabad: Masterplan Winner

BITS Pilani: Conquest Winner
Swagene in the media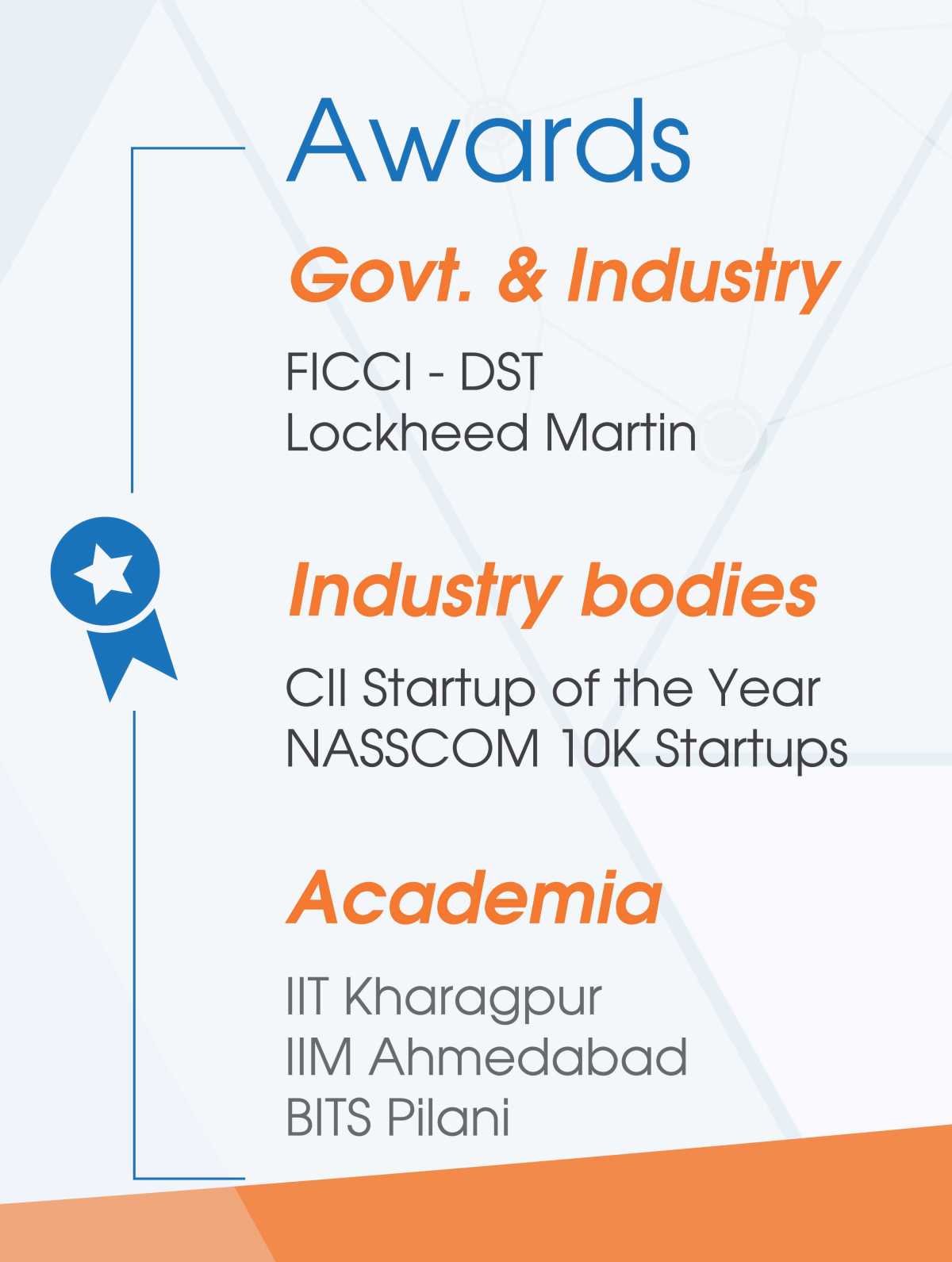 Quality and R&D certified
Success Stories of our Customers
Leadership Team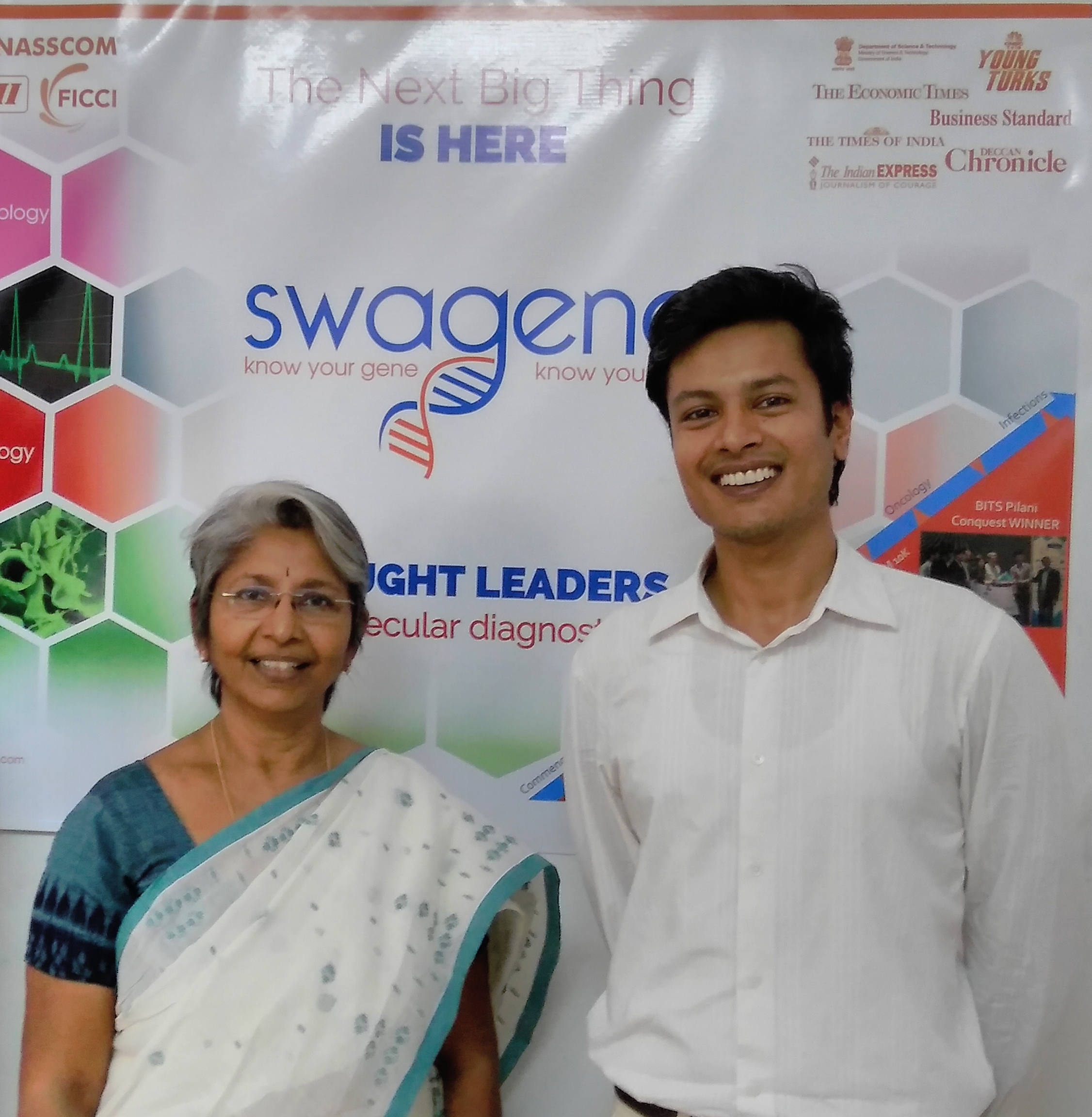 Dr Sooraj Ratnakumar, PhD (Cambridge)
Sooraj completed his PhD in Biotechnology from the University of Cambridge, and went on to do postdoctoral research at labs in the University of Washington, Seattle, USA and EPFL, Switzerland apart from Cambridge, UK. He has several publications in high-impact peer-reviewed journals, and has presented at many international seminars and conferences. Passionate about using his expertise in genetics to radically improve healthcare, and help patients and doctors alike, he leads the discovery and invention at Swagene. Apart from living in four countries, Sooraj was born in Africa, has travelled to a couple dozen different countries, and loves nature, animals, hiking and swimming.
Dr Vani KM, MBBS DGO (Manipal)
Vani, a postgraduate from Manipal, Mangalore University, is an accomplished surgeon, clinician and patient safety manager with experience in implementation of patient safety initiatives. She has worked as a gynecologist-obstetrician in Chennai and Kerala in India, and in the kingdom of Bahrain. She is also an infertility specialist with training in assisted reproductive techniques from the National University Hospital, Singapore. Her dedication to patients is reflected in her pursuit of programs in patient safety and risk management as well as in hospital management. She provides medical, quality and ethics leadership at Swagene. Vani likes to run by the beach at sunrise, she is an expert in diet and nutrition, and pretty much a jack of all trades (sakala kalaa vallavi).