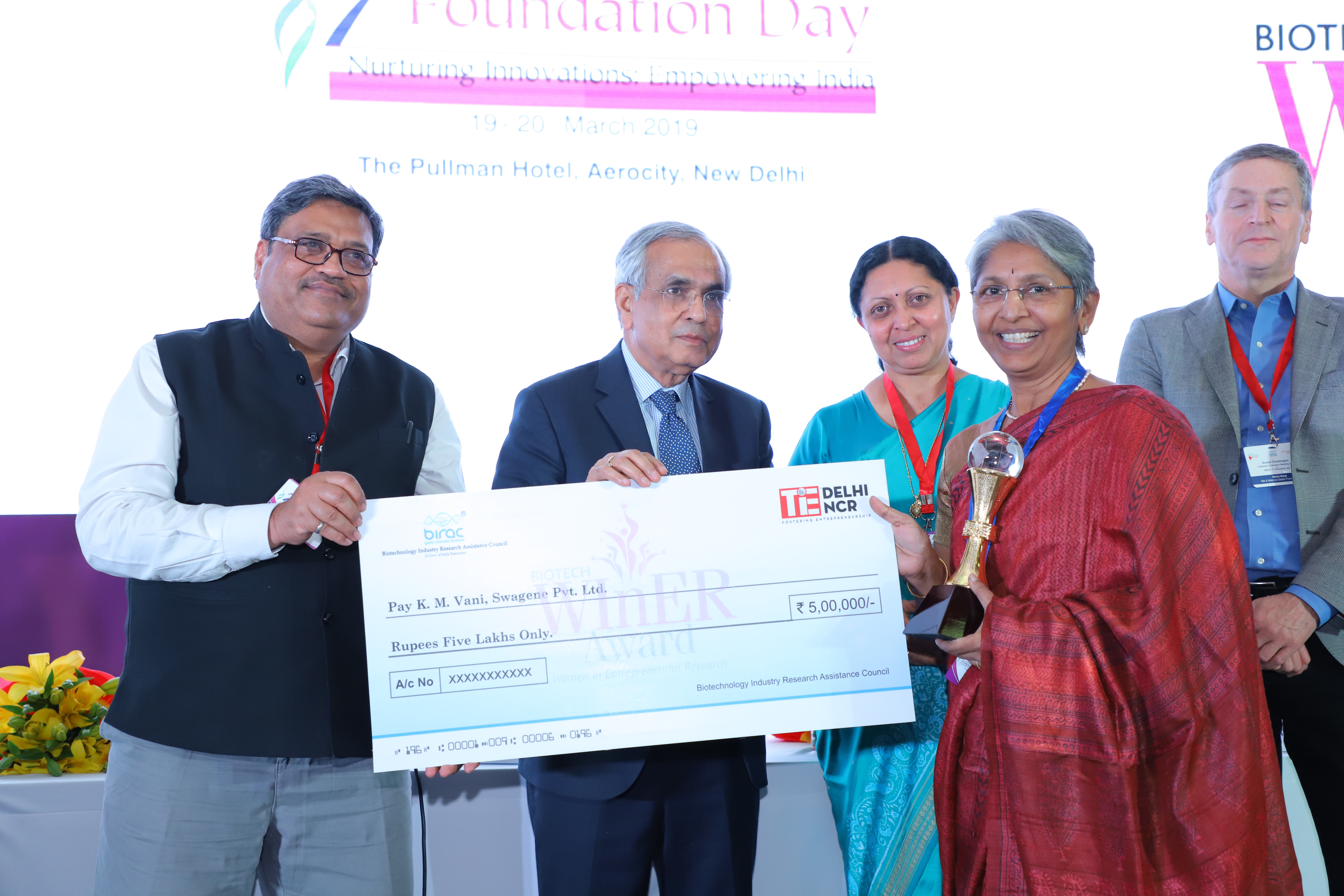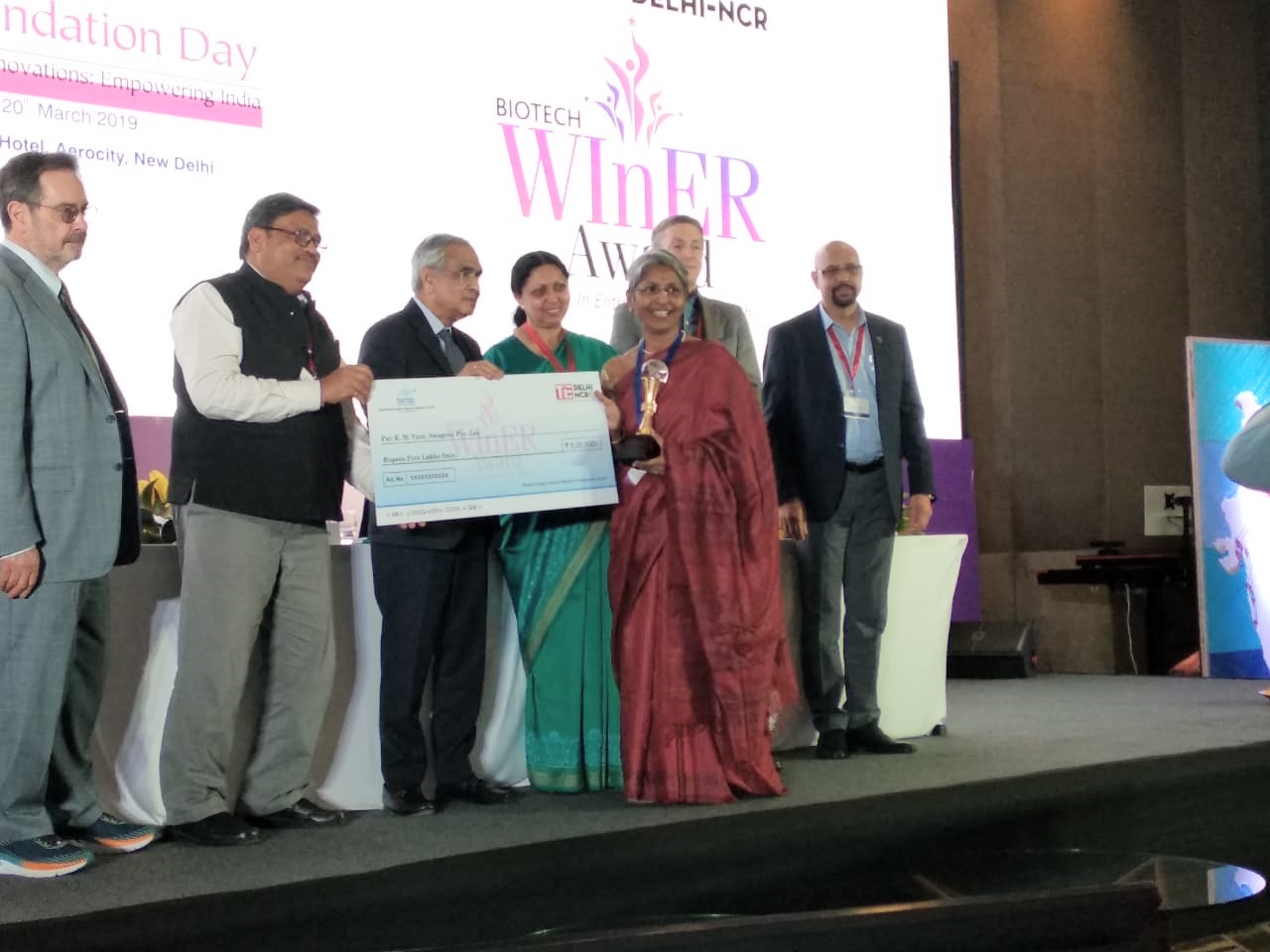 TiE-BIRAC winner award for women in entrepreneurial research (WiNER award 2019) was awarded to Dr KM Vani of Swagene. Dr Vani was among the 15 women entrepreneurs awarded on the 7th foundation day ceremony of BIRAC (Biotechnology Industry Research Assistance Council) held at Delhi, and the award was presented by NITI Aayog Vice-Chairman Dr Rajeev Kumar in the presence of Dr Renu Swarup, Secretary of the Department of Biotechnology (DBT India), and members of TiE (The Indus Entrepreneurs) Delhi chapter.
The award was in recognition of the pioneering and outstanding research carried out at Swagene by Dr Vani and her team towards personalized medicine in diverse medical specialties ranging from oncology to fertility. The tag line of BIRAC 7th foundation day was "Nurturing innovation: Empowering India". Encouraging the entrepreneurs, the event was well attended by scientists, entrepreneurs, government heads, industry experts and policy makers from India and delegates from abroad.
The award also included Rs 5 lakhs and one years' membership at TiE Delhi.
Previous awards won by Swagene include:
• FICCI DST-Lockheed Martin Gold Medal for Innovation
• CII Startup of the Year, healthcare
• IIT Kharagpur: Most Innovative Startup, Empresario
• IIM Ahmedabad: Masterplan Winner
• BITS Pilani: Conquest Winner
• NASSCOM 10K Startup